DOWNLOAD – SHRIMP FARMING GUIDE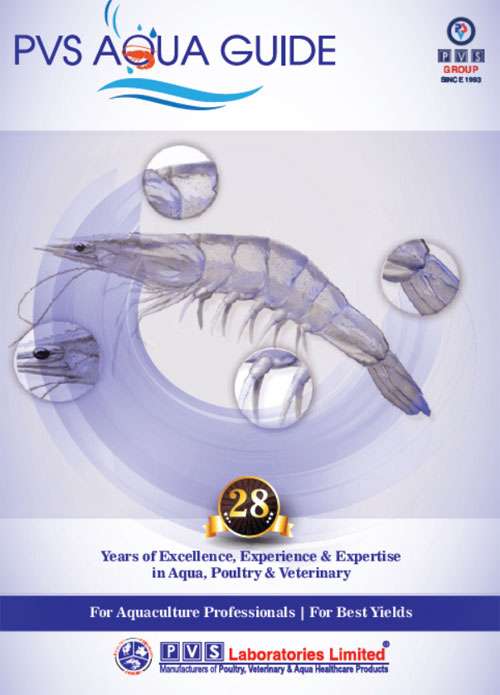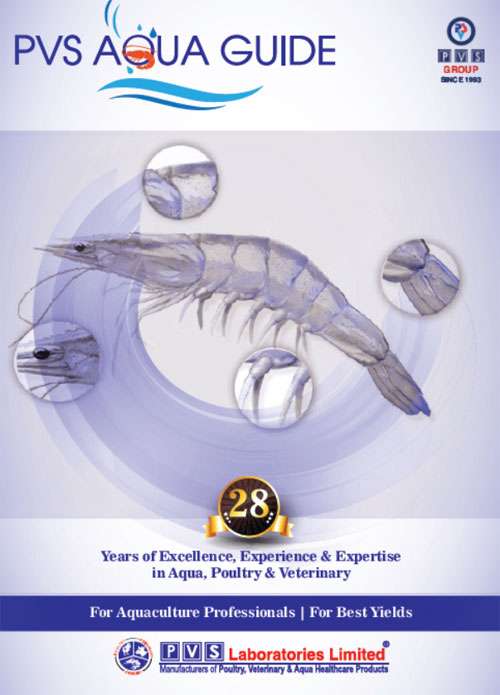 India's no – 1 Aqua Feed Supplement Manufacturers
Aqua healthcare products require dedication and devotion to absolute quality. A respectable name in shrimp feed supplement suppliers in India, PVS Labs manufactures a wide range of aqua-culture based feed products using state of the art machinery and under hygienic conditions with a focus on improving overall nutrition of fish and shrimp health. Recognised as the one of the trustworthy aqua feed supplement suppliers in India, PVS Group specialises in feed additives, nutritional supplements, vitamin/mineral supplements and pond management products that act as proven products to control argulus in fish. As one of the premier fish feed supplement manufacturers in India,
the broad range of fish feed supplement meets the nourishment needs of shrimps, including Tiger, Vennamei, Scampi as well as fish such as Catla, Rohu, Pungacius (Cat Fish), Tlapia, Seabass, Hatcheries, Ornamental Fishes and more. PVS Group has consistently met nutritional requirements of fish, shrimp through its wide range of products formulated based on extensive research by its expert team. At PVS Group, we understand the challenges in the aqua healthcare segment and so our expert team analyses innovative solutions to improve productivity and profitability. As one of the most prominent aqua feed supplement suppliers in India, PVS products are designed to provide right nutrition for optimal growth of fish and shrimp.
PVS Laboratories Limited is one of the reputed & global Animal Feed Supplement Manufacturing Company in Animal Health Care Sector belongs to PVS Group India. Business policy of PVS Group is based on TRY & TRUST. Hence the organization successfully completed more than 20 years in Manufacturing and Marketing of Animal Health care products worldwide.